Hay Pillow® Uses for All Your Travel Needs

Our slow feed hay bags have a solid back drastically reducing wasted hay and keeping it contained in the wind. Hay Pillows® are the perfect slow feed solution while traveling, camping and therapy horses on the go. See for yourself!
During Transport
Keep hay off the floor and out of your horse's eyes

Trailerside
Portable Pen
Camping
Therapy Horses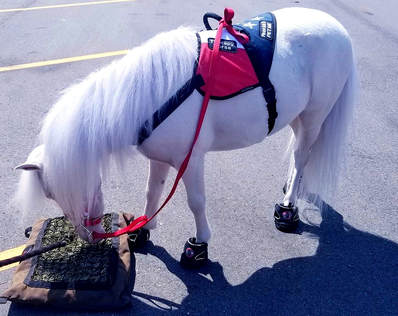 ---
Note: The Standard & Mini Hay Pillow ground models are intended for unshod livestock only
Stay Connected
​Hear About $ales, Nutrition Tips & Giveaways
​Sign up for our monthly newsletter to hear about giveaways, sales and equine health and nutrition news for healthier, happier horses.
​Helpful How-to Resources for Slow Feeding