Find the Optimal Slow Feed Solution for Your Environment*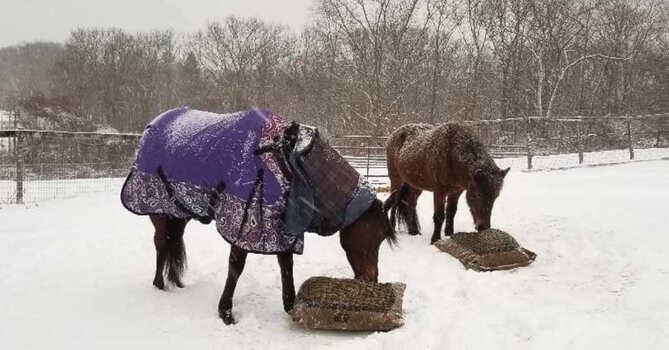 Horses eating outside in snow flurries by choice.
Learn why!

Board
Your
Horse?



Tip: Buy multiple slow feeders if you board your horse and fill them ahead of time if they are not willing to refill them. It's a wise investment & you won't spend any more. A device that is used 25% of the time will last 4 times longer.


Slow Feeder Bag, Net & Muzzle Comparison Chart *


*Note: Shod livestock should not use
any netting device on the ground. Due to the dangers involved in using any mesh material that can potentially get caught on a horseshoe, it is not safe or recommended.
We do not recommend the use of netting devices with horned animals or horses with blankets or halters that can potentially become snared in netting.​
---
More Helpful Slow Feed Resources

Stay Connected



Hear About $ales, Nutrition Tips & Giveaways


​​Sign up for our monthly newsletter to hear about giveaways, sales & equine health and nutrition news for healthier, happier horses.

---